ÎMBUNĂTĂȚIRE A CALITĂȚII

MATERIALULUI SEMINAL
»Îmbunătățire semnificativă în protecția împotriva fragmentării ADN de la nivelul spermatozoizilor«
STUDIU ADN, 2014
Îmbunătățirea calității materialului seminal evaluată prin capacitatea de legare SHBA după 3 luni de administrare PROFERTIL®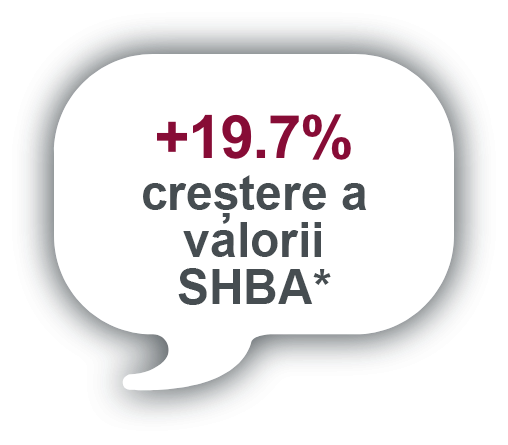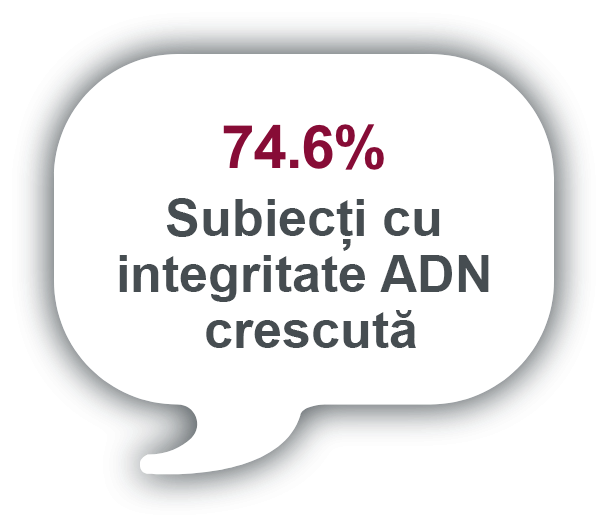 Number of patients:
n = 107
(PROFERTIL® group: n = 67;
control group: n = 40)

Publication:
EMJ Urol. May 2014;1:60-65.
Rezultatele indică faptul că PROFERTIL® poate:
mări posibilitatea de concepție și sarcină cu succes
ajuta în prevenirea avorturile spontane repetate 1)
avea un efect pozitiv asupra dezvoltării embrionare 2)
crește șansele concepției cu succes prin ART 1) 2)
1) Aitken RJ and Koppers AJ. Apoptosis and DNA damage in human spermatozoa. Asian J Andrology 2011; 13,36–42.
2) Wong WY et al. Male factor subfertility: possible causes and the impact of nutritional factors. Fertil Steril 2000; 73:435-442.
DNA Study 2014; Increased hyaluronan acid binding ability of spermatozoa indicating a better maturity, morphology, and higher DNA integrity after micronutrient supplementation; Lipovac M. et al.; inclusion criteria: ≥ 1 year of subfertility, ≥ 2 pathological semen analyses; exclusion criteria: aspermia, varicocele, azoospermia, urogenital infections.